Back
43 million Euros Contract for Bagira's MAGNET-Lite. Bagira was chosen to provide the new Blank Ammunition Replacement System (BARS) for the Finnish Army.
Published on 18. June 2020.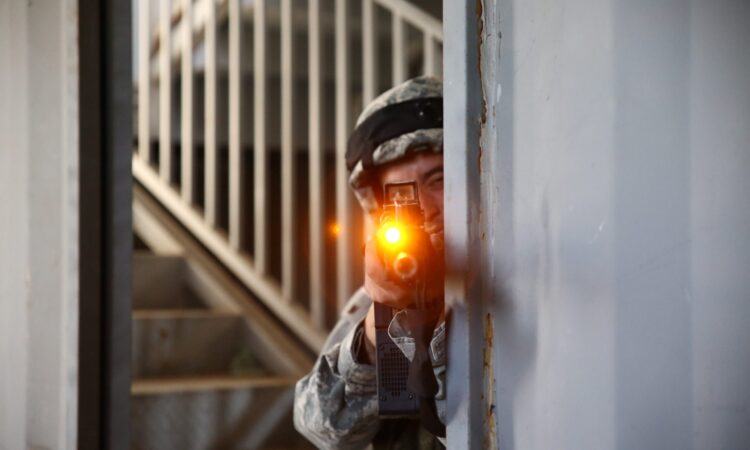 The Finnish Ministry of Defense has signed an agreement with Bagira to replace the current Blank Ammunition for combat exercises with the MAGNET-Lite magazine. The new Blank Ammunition Replacement System (BARS) will be used by the Finnish Defense Forces also with the Force-on-Force Combat Simulator (KASI). The project includes adaptation for several weapons types including machine guns and sniper rifles.
The MAGNET-Lite will provide a more cost-effective and safer service tool to ensure Mission Readiness of the military forces. Deliveries of the system will take place during 2020-2023 with an optional future extensive deployment.
The value of the current acquisition is for approximately 6 million Euros and includes an extension option in the contract of approximately 37 million Euros.
MAGNET-Lite serves as an add-on device for enhancing existing small arms Tactical Engagement Systems (TES) designed to eliminate the Blank Ammunition while providing more realistic and safer training at substantially lower costs. The system simulates the weapon's firing sound and flash, triggers the TES, and enables realistic operation of the weapon in all field environmental conditions.
MAGNET-Lite is a field-proven system with thousands of units fielded and operating worldwide.
"We at Bagira strive to provide our customers with the best training systems to improve their Mission Readiness. The MAGNET system presents a revolution in many aspects to the existing tactical live laser-based training systems", says Mr. Yaron Mizrachi, Bagira Systems' CEO.